Cal's Moving Help: Moving to Oregon
Moving to a new state means getting accustomed to many things.  New housing, jobs, climate, and geography await and can quickly become overwhelming. If Oregon is your new living adventure, the following attempts to balance all the nuances.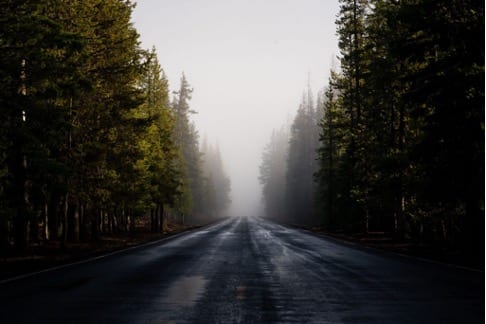 Climate
Oregon's climate remains mild and inviting for all those that seek mild temperatures. The western side contains an oceanic climate with wet winters, springs, and autumns. The summers throughout the state in all regions stay mostly dry. The southwestern and eastern side of the state is high desert and stays relatively dry throughout the year.  These parts receive 4x less rain than the rest of the state.
Geography
 Oregon's geography has something for everyone!  If coastal living is your dream, then 363 miles of Oregon coastline holds your next home.  High desert areas dominate the east and central parts of Oregon. While Oregon does not have many large cities, the Portland area is home to the biggest population cluster in the state.  Portland provides a big city feel with plenty of accessible suburbs nearby.  The mountains are easily accessible, and forests abound in Oregon.
Economics
The greatest economic benefit of moving to Oregon is no sales tax.  This means when you purchase a new car, boat, or other highly priced items, you save thousands of dollars compared to other states.  The housing market is priced higher than most according to this study. Many move to Oregon for the growing "Silicon Forest" that is home to many technology and computer company headquarters. Whether it's high tech, manufacturing, agriculture, health care, or education, Oregon has a job for you!
Environmentally Conscious
Many people move to Oregon due to its high value in sustaining the beautiful environment Oregonians reside in. Recently, Oregon was ranked 6th nationally in a study of the greenest states in the nation. This same study ranked Oregon 9th in Environmental Quality and 2nd in Eco-Friendly behaviors. These rankings show that Oregonians love their beautiful state and aren't afraid to be on the cutting-edge of seeing their environment prosper.
Get in Touch
Portland/Salem:
503-746-7319