Cost-effective Moving and Storage solutions in Oregon
If you need to transport and store your personal possessions, it pays to find a local Moving and Storage provider who is customer-focused, that's one who can fully tailor their services to match your specific needs. Experience is obviously very important too, so look for a company with lots of experience and the social proof to back it up. 
Relocating to a new area can be particularly stressful, and this is where help from a professional local moving and storage company can really pay dividends. Local moving services cover every aspect of your move, from expert packing and crating, to disassembly and reassembly of larger household items such as furniture. In short, they exist to make your move as straightforward and stress-free as possible.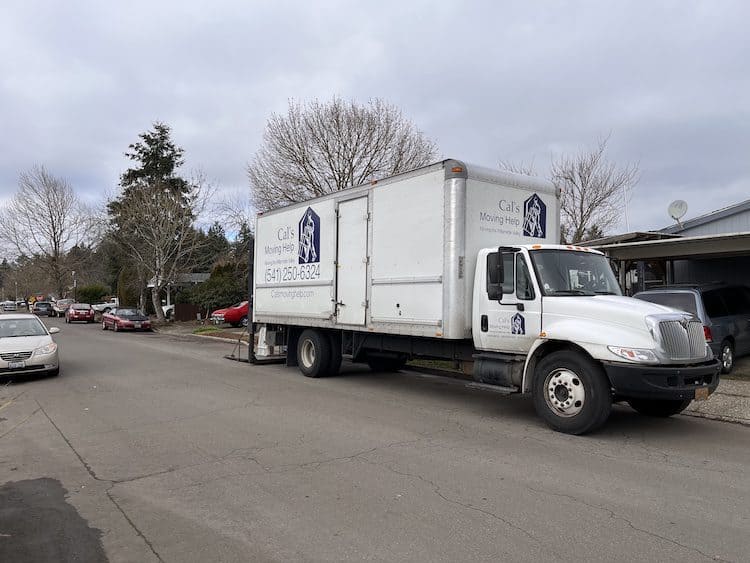 Storage Solutions for Home Moves
Some house moves can be complex and there may be a period of time where you need to store your items at a different location, for example; whilst waiting for final approval on a property sale. In such cases, local professional moving and storage companies, such as Cal's Moving & Storage,, can palletize your belongings and transport them to a dedicated warehouse. While in storage, all items are easily accessible and kept in a safe and secure manner. 
Catering for Businesses Moves
Homeowners are not alone in requiring professional help when moving, businesses in Hillsboro often find themselves in a position where they must relocate too. With business moves, keeping disruption to a minimum is paramount, and in order to achieve this, you local moving and storage company should take the time to assess your specific requirements and strategically plan for an effective move which reduces risk and minimizes downtime. 
Long Distance Moves 
If you need to move from, or to; Salem, Portland, Corvallis, Hillsboro, or Beaverton, you'll benefit from choosing services specifically aimed to cater for long distance moving. It might be that instead of a standard 16-foot moving van, you actually require a full-size 26-foot moving truck for maximum cost-efficiency. Always check that your moving company are appropriately licensed and has the required insurance and documentation for the specific state that you're in. 
A comprehensive list of moving services available in Salem, Portland, Corvallis, Hillsboro, Beaverton, and beyond include:
Short-Term Storage

Long-Term Storage

Residential & Commercial relocation

Interstate Moving Services

Free In-Home Moving Estimates

Packing / Unpacking Supplies & Services

Specialty Transportation of items such as Pianos, Safes & Hot tubs

Senior Moving

Student Moving

Labor Only Moving

Junk & Furniture Haulage & Removal
If you're looking for a hassle-free move, along with storage solutions to meet your needs, it's time to get in touch with the team at Cal's Moving & Storage. Cal's can provide moving help to deal with intricate / complex moves with their comprehensive range of services and unmatched attention to detail. 
Choose Cal's Moving & Storage for your next home or office relocation and you can enjoy the peace of mind that comes with entrusting an expert to do the job
Get in Touch
Portland/Salem:
503-746-7319