You really want to take all the measures that are possible to reduce your stress-load when it comes time to move. The difference between a smooth, successful move and a fraught, challenging one, more often than not comes down to your choice of moving company. A professional, customer-focused moving company in Beaverton can really prove its worth, and as anyone who's ever moved home can tell you, you only want to entrust your most treasured belongings to a company you have full confidence in.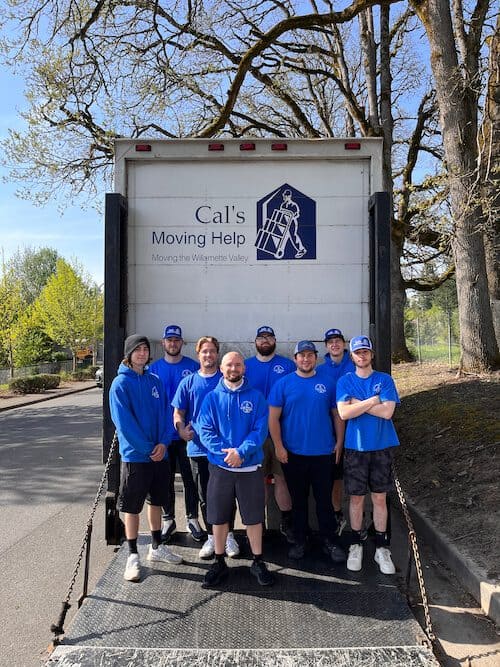 Standout qualities of the best Moving Companies in Beaverton
Truly customer-focused moving companies in Beaverton will have extensive experience in the moving and storage industry, and will exhibit the following:
Fully Personalized Service
Customer-focused moving companies recognize that every client, every property, and every move is unique. They take the time to ascertain your specific needs and will provide a tailored solution.
Experienced & Professional
The best moving companies take pride in the work that they do and are more than happy to invest in the personnel. Moving teams will be trained and well versed in the best techniques for handling possessions with the utmost care and respect.
Insurance For Peace Of Mind
The best moving companies in Beaverton offer fully comprehensive insurance to compensate you in the event of loss of damage to your possessions. But more than that, they'll be proactive in protecting your items from harm so they are much less likely to be damaged in the first place.
Customer Support You Can Rely On
You need your moving company to be receptive to your needs. If you send an email, you want a quick reply, or if you make a phone call you expect someone on the other end to be helpful and informative.
So, that's the level of service you should expect from leading moving companies in Beaverton, such as Cal's Moving & Storage. Frankly, when such comprehensive moving and storage solutions are available from Cal's Moving & Storage, why would you even risk using a lesser provider?!
The risks of working with unprofessional Moving Companies in Beaverton
The less reputable moving and storage companies out there may end up costing you more than you bargained for:
Hidden Costs
Working with an unprofessional moving company opens a window to potential hidden costs. They might give you an initially low estimate, only to hike additional charges to your bill when they've finished their work. Only work with a company that offers full, up-front quotes.
Unreliability
Unprofessional moving companies may leave you in the lurch at the crucial moment, causing disruptive delays and adding to your stress levels. If they can't offer you a specific time and stick to it, can they really be trusted with all of your personal belongings?
Accountability
Should something go wrong during your move, an untrustworthy moving company may attempt to shirk responsibility. They might not have comprehensive insurance, or leave you to sort out all the logistics on the day.