Professional Movers are highly skilled and experienced in the art of relocation, and a truly exceptional Movers will be with you every step of the way ensuring that, at every stage of your move, you feel reassured and confident that the move will be as smooth as possible.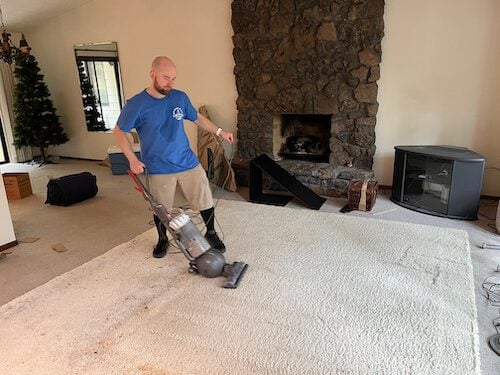 When choosing local Movers in Salem, Salem, Corvallis, Beaverton, and Hillsboro, you'll need to consider many important factors to select the right service provider for you. Here's what you should look out for:
Experience & Reputation
Look for Movers with a proven track record and some good customer reviews online.
Conduct
The Moving & Storage company in question should have staff who are always courteous, friendly and helpful towards you.
Insurance
Ensure the company is appropriately licensed and insured and that your possessions are properly protected during transportation.
Pricing
Look for clear, upfront pricing without any hidden fees.
Comprehensive Services
Depending on your needs, consider whether they offer services like packing, unpacking, furniture assembly, and more.
Equipment & Tech:
Check to see if Movers have the right equipment, tools, and vehicles to deal with your move. The best providers will integrate technological solutions to ensure that nothing is left to chance.
Storage
If you need to store some of your items for a period of time, find out how secure they will be.
Local Expertise
If you are moving either to, or from; Portland, Salem, Corvallis, Beaverton, or Hillsboro, for example, have a chat with your chosen Mover to make sure they know exactly where you are, and where you are going. If they are familiar with the local area they may know the best routes to go, and which are the best times of day to travel.
Practical Storage Solutions for Home Movers
Many home Movers require storage of their belongings for a set period of time. There are dedicated facilities available that are perfect for storing everything from furniture to personal possessions, ensuring that they remain safe and are easily accessible.
Common reasons for requiring storage solutions: 
Temporary Relocations: If you're moving to a new area but yet to secure accommodation, storage can keep your belongings safe until you're ready to settle.
Downsizing: If you're moving to a smaller property and need to temporarily store some items, professional storage provides a very practical solution.
Renovations: During home renovations, storing furniture and belongings off-site can protect them from damage.
Travel: If you're about to move somewhere far away, storing your possessions keeps them safe while you're gone.
Speeding up a move: You might have a time gap between moving out of your old home and into your new one, if this is the case then storage offers flexibility.
Cal's Moving & Storage is genuinely passionate about providing exceptional service to each and every one of their customers. Their teams can create custom solutions to match your needs, all in an effort to move your move as stress-free as possible. You can rely on Cal's to help to take care of everything for you, and If your plans change, they'll adjust to meet them for you.