Companies in Oregon. Movers need assurance that their possessions will be treated with care and that the moving company in question will take responsibility for any damage or loss that's occurred.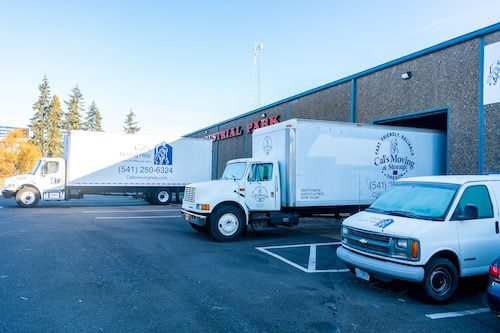 Unprofessionalism:
Rude, unprofessional, or dismissive behavior from movers can not only ruin the whole moving experience but also add additional stress at an already very challenging time. Movers who treat belongings recklessly or show a lack of respect for your home can add fuel to the flames when it comes to stress and anxiety.
Lacking appropriate Equipment:
Movers want to be reassured that their chosen moving company has all of the necessary tools, equipment, and training to deal with each and every item they need to move. Fragile items and heavy furniture may require specific equipment and vehicles, and sadly some moving companies are very quick to say 'yes' to everything, without properly assessing how they can complete the job professionally. A poorly trained moving team can also present a higher risk of an incident occurring.
Communication Issues:
Lack of clear communication is a significant stress amplifier. If a moving company fails to provide timely updates, doesn't respond to inquiries promptly, or leaves you guessing about important details, your anxiety levels can skyrocket. The Top Moving Companies in Oregon are there at the end of a phone line whenever you need them, quick to answer all of your questions, and eager to share all relevant info with you.
Moving is certainly stressful, with countless tasks, decisions, and adjustments to make before the big day itself. The good news for any new movers out there is that Top Moving Companies in Oregon can help to alleviate much of the stress for you. Let's begin by taking a look at some of the pain points that customers highlight when choosing a moving company:
Price & Fees:
Home movers often worry about hidden costs and unexpected fees which can inflate moving costs way beyond the price that was originally quoted to them. Prices should always be itemized with clear, upfront costs and detailed explanations of any additional charges.
Reliability:
Many movers express concern about movers arriving late, or possibly not even bothering to show up at all! Reliability is a significant pain point, as customers need to coordinate their schedules and ensure that relocation is as smooth as possible.
Damaged & Lost Items:
The fear of belongings becoming damaged or lost during a move is arguably the primary concern ofcustomers searching for the Top Moving Companies in Oregon.
By addressing these pain points, the Top Moving Companies in Oregon help to ensure what might seem to be a very daunting task, into a stress-free experience.