People need to move for a range of different reasons, and when they do, they face different challenges and have different needs. We'll outline the compelling reasons why it really does make financial (and practical) sense to hire professional help from a reputable Moving and Storage company in Oregon.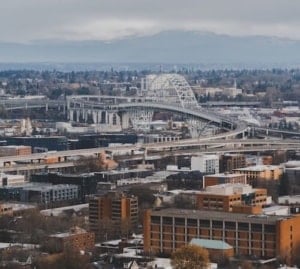 Making Things Easier for Home Movers

For those embarking on the exciting, and oftentimes anxiety-inducing adventure of homeownership for the first time, you'll no doubt have built up a level of excitement about the prospect of moving into a new home, but you may also feel somewhat overwhelmed by how much work and stress that might be involved in the whole process.
So, how can a reputable Moving and Storage company in Oregon help put your mind at ease? With skilled teams of professional movers who have the experience and training to efficiently handle and transport any personal possession, no matter how valuable and / or fragile it is, a good Moving and Storage company in Oregon will ensure that your belongings arrive on time, and in the condition in which they left.
Reducing Stress for Down-sizers
There comes a time in some people's lives where it simply makes sense to down-size and move to a more modestly-sized property. When down-sizing however, there is a particular issue that must be overcome, and that's the accumulation of a lifetime's worth of possessions. The good news is that a really good solution does exist for down-sizers; professional storage. By choosing to keep some items in storage, you don't need to say goodbye to them for good, you can choose to store the items you are least likely to use in a convenient and secure location.
The best Moving and Storage companies in Oregon provide flexible storage solutions which ensure that all belongings are held safely and securely, with climate-controlled units and 24/7 security systems in place. With the option to access your belongings whenever you need to, professional storage is also a valid temporary solution for homeowners who need to move-out of their property and take temporary accommodation whilst they continue to seek somewhere new to live long term.
Newcomers to Oregon
For those who are about to relocate their business to Oregon, there are additional challenges to overcome. The goal is to reduce disruption to a minimum, so that businesses are able to continue operating wherever possible.
If your business requires the relocation of fixtures and fittings, specialist equipment, and other non-standard items, you'll require help from a good Moving and Storage company in Oregon that has suitable vehicles and equipment able to deal with them. The best providers will offer services which include the disassembly and reassembly of transported items.
So there you have it, three different cases, all catered for by a leading Moving and Storage company in Oregon. Speaking of which, one Moving and Storage company in Oregon which comes highly recommended are Cal's Moving & Storage. Cal's Moving & Storage take the time to listen to the needs of their customers, and they do everything in their power to ensure that your move is as effortless as possible.