If you are about to move to the vibrant city of Portland, the importance of preparation can't be overstated, and as such, it can be a very good idea to talk to a professional moving company early-on in the process to find out how they can help ensure that your move goes as smoothly as possible.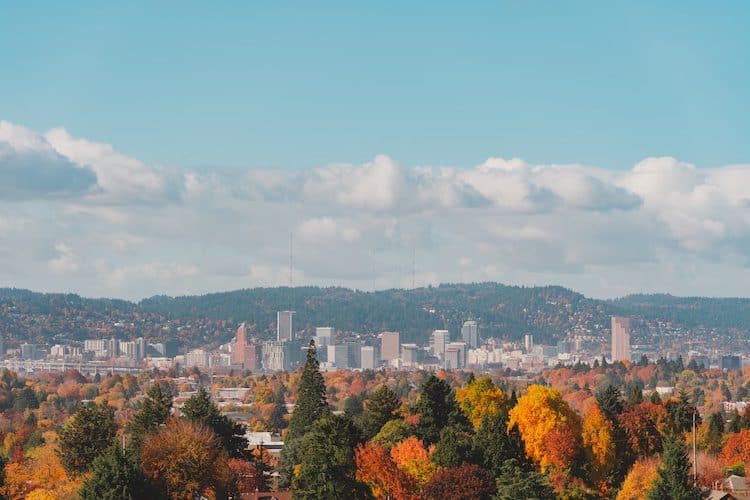 Attempting a move without help
Perhaps you have weighed-up the pros and cons and have come to the conclusion that you will embark on a DIY move to Portland without help. Driven by a will to save some money, you believe that you can overcome any, and all issues that might arise along the way. You've looked into the cost and logistics of hiring a rental truck for the day and everything seems feasible, and you know that you haven't got too many large items of furniture to contend with.
Unfortunately, it's all too common to underestimate just how much work is involved until the day of the move itself. It's often only at the point of actually moving cardboard boxes into a rental van that movers begin to realize the enormity of the task at hand. Even fit and healthy adults have their limits, and moving the entire contents of a house in one day is, to say the least, taxing.
The physical strain of lifting heavy furniture, plus the complexity of fitting and securing everything into a rental truck, can be a real challenge. After a few hours of heavy-lifting it's almost inevitable that you'll wish you opted for professional help. And then there's the task of transportation itself, when tired it's all too easy to make a mistake in an unfamiliar vehicle, at best this could be a wrong-turn, or at worst an accident on the road. By this point you're likely coming to the conclusion that there's much more to moving than perhaps you previously thought!
Getting help from a professional
We believe that if you need a job done properly, you call in the experts. By hiring reputable, professional Portland Movers to help with your move you'll stand the best chance of reducing your stress levels on the day of the move, and reduce the chances of anything going wrong in the process.
You can obtain skilled professional help from Portland Movers; Cal's Moving & Storage. With a longstanding respect for timekeeping, and with years of experience under their belts, Cal's Moving & Storage will effortlessly package up your belongings and carefully transport them in one of their dedicated moving vehicles.
With everything fully protected and strapped down by Portland Movers, you won't have to worry about making a journey in an unfamiliar, or overburdened vehicle.
Why take the risk of not teaming up with professional Portland Movers? – Make life easier for yourself by calling the professionals at Cal's Moving & Storage.