Cal's Moving Help: Tips for Moving on a Budget
Is it possible to make moving costs a little less?  The answer to this age-old question is YES!  Many have successfully moved on a tight budget and below are some tips that have been passed down for your wallet's benefit.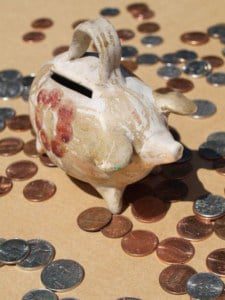 Don't Spend Money on Boxes
The Internet is a wonderful place to find free items.  This is especially true for moving boxes.  Social media websites like Facebook or Nextdoor are great free websites to start your moving-box hunt.  There will always be people who have moved recently and are looking to unload a large number of boxes.  Even worn boxes can be used again with a strong reinforcement like moving tape.  Create a post stating your need for moving boxes and be willing to pick them up so it's easier for the other person.
Compare Prices
Moving is like any other shopping experience.  It is imperative to set a budget consisting of what you can afford and then shop around until you find the right prices for your budget.  If you have the time and resources, moving your possessions yourself is probably going to be the best option. Whether that involves enlisting family and friends or transporting items back and forth yourself, this is the most cost-effective option. If you have the money to budget for a moving company, choose wisely. Know the market and going rates. Comparing prices on a moving truck can be an opportunity to save money as each moving company has different price points.  One way to save money is to choose different pick-up and drop-off locations as prices can be higher and lower based on demand and population density.  For example, picking up a moving truck in a sparsely populated are can save money if the timing and mileage work for you.
Down Size
The simple fact of moving is that the less you have, the lower the cost will be.  Most of us strive to maintain all we have, but the reality of reaching that goal is quite challenging with all the other responsibilities we have! Moving is probably the best time to downsize. A "pre-moving purge" can include getting rid of old clothes, memorabilia, furniture, or kitchenware.  By reducing your actual moving "inventory", you can rent a smaller moving truck, require less from a moving company, and fewer boxes.  This will also make packing and unpacking much easier!
Get in Touch
Portland/Salem:
503-746-7319