Invaluable Moving & Storage solutions from Local Moving Companies in Oregon
Local Moving Companies, such as Cal's Moving & Storage, service areas including the Oregon Coast, the Portland Metro area, and the Willamette Valley. Whatever you need to move, wherever you need to move it to, respected Local Moving Companies have the care and attention to detail to ensure that your goods are always in safe hands.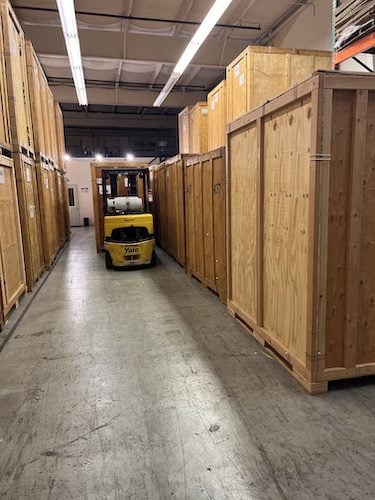 Cal's Moving & Storage take immense pride in what they do which means you can place your full confidence in them whenever you choose their services. Take a look at their feedback on Yelp, Google & Facebook and you'll find dozens and dozens of reviews from very happy customers who are so happy they chose Cal's Moving & Storage when looking for a Local Moving Company in Portland, Salem, Corvallis, Beaverton, and Hillsboro.
The team at Cal's Moving & Storage have undergone rigorous training with the esteemed American Moving Association and have undergone thorough background checks. So, when they say they strongly believe in upholding the highest standards of care for all of their customers, you know these aren't just empty words.
If you are looking for a Local Moving Company Salem, Cal's Moving & Storage can offer you the following comprehensive services;
Local Moving
With expert help from a small professional team, your goods can be collected and delivered locally in next to no time at all. Cal's Moving & Storage can carefully package up your items for you if you wish to reduce the burden of transporting items yourself. 
Interstate Moving
For long distance, interstate transportation and moving services in Beaverton, choose an Interstate Moving solution. You'll benefit from industry appropriate insurance and compliance, along with larger trucks that are between 16-26 feet in length for journeys of between 50-500 miles.
Business Moving
If you need to relocate your commercial or industrial operations, that's no problem for a Local Moving Company like Cal's Moving & Storage. Offices and warehouses moves can be carefully planned down to the finest detail to ensure that nothing is left to chance. Industrial movers can take care of both heavy machinery and fragile IT equipment for you.
Junk Removal
If you have junk that needs to be hauled, Cal's Moving & Storage have the team ready to shift it for you! And they won't just take it to the local landfill either, they believe in responsible disposal and will take the time to recycle everything that can be reused. 
Receiving & Commercial Services
Cal's can be employed as a commercial receiver and white glove delivery company for any of your deliveries, overstock inventory, and paper files. With Net 15, 30 and 45 payment options, along with detailed receiving procedures, they are ready and skilled at inspecting, documenting, and reporting the condition of warehoused goods. Choose from palletized, rack, floor and vaulted storage.
Student Storage
Cal's Moving & Storage knows that transporting possessions too-and-from student accommodation can be a real pain. That's why they offer affordable storage solutions specially aimed at local students of Oregon State University and Willamette University.
Full Service Storage
If it's full storage services that you're after, Cal's Moving & Storage provides help for both short and long-term solutions. You can choose from them to pick up your items, wrap and protect them, and then load and transport them for you. Items are meticulously labeled and logged onto the system so you always know where your items are.
Get in Touch
Portland/Salem:
503-746-7319